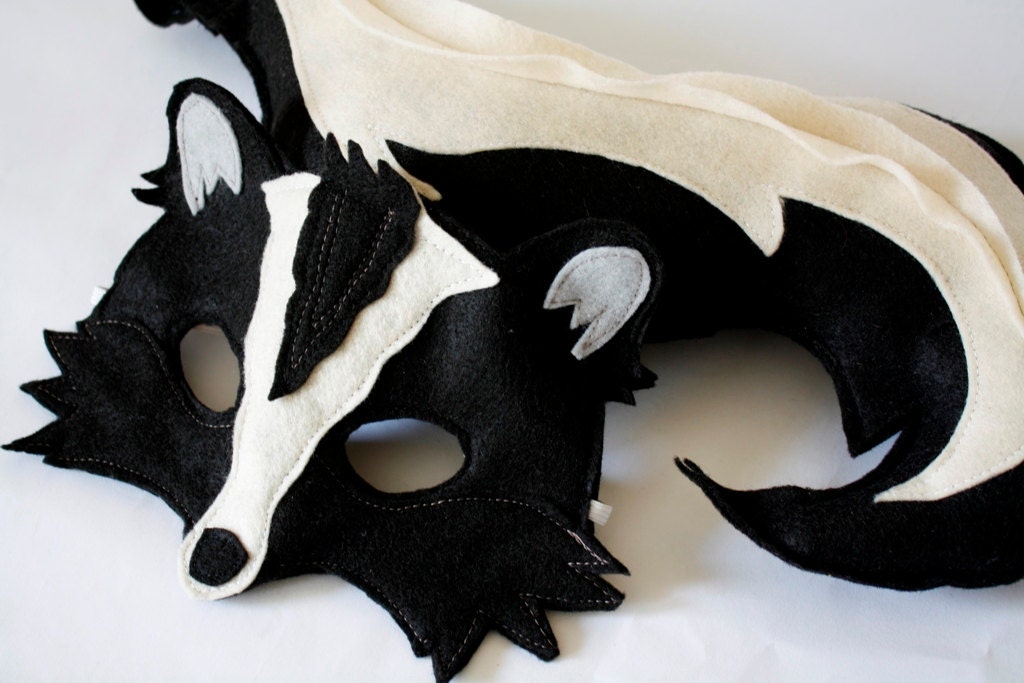 Living in the Midwest during winter forces us to be very creative when it comes to playing. Thanks to freezing temperatures our time outside is limited, so we look for more imaginative ways to entertain indoors! So when I came across Hunting Faeries, I couldn't wait to let my kids try out the felt masks and dress up pieces this Etsy shop offers.
Elle all but fainted with delight when I showed her the Peacock Mask. It hasn't left her face without a full on protest from her. While she's smitten with the colors and the very idea that she can transform herself into a bird, I love how well made it is. The details are amazing; the layers of felt perfectly placed is sewed on to last. (This mask is a limited edition for Mardi Gras, so order one now!) Each mask is made with an elastic tie allowing an exact fit.
And for Graham? The Xander the Fox mask. Little dude loves it. When he's not prowling for peacocks, he's protecting the house from all other threats. And believe me, a 5 year old can create quite a list of potential hazards. Using the same eye for detail, shop owner Lola Fox creates an instant classic. Seeking to "inspire make believe and creative play for wee folk", there are many stories just waiting to told. From vikings to butterflies, there is an idea for every imagination.
Hunting Faeries is offering one reader a Xander Fox Mask and Tail set. Follow them on Facebook and let us know how you encourage your kids to play pretend!
For additional entries:
1)Please follow our Does Mommy Love It? Pinboards
2)Post this contest on your facebook wall
3)Subscribe to Does Mommy Love It? then leave a comment stating you did so.
4)Tweet about the contest and leave us a hyperlink to the tweet!
5) If you haven't, please join our FACEBOOK FAN PAGE!
This contest ends March 20th, 2013  at Midnight EST. Click here for our contest rules at DoesMommyLoveIt.com.
This review is based strictly my opinion.  Others may have a different opinion or experience with the product listed above. No compensation other than the bottle was received for this review.
Similar Posts: