February 5th, 2012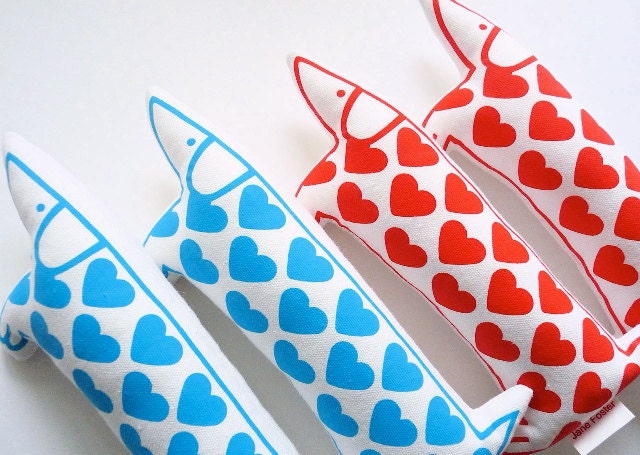 Valentines Day is such a sweet Holiday to celebrate with my boys.  I love instilling in them the value of friendship and love.  While planning my sons' Valentine preschool party I was trying to figure out a good gift idea for his teachers.  I came across Jane Foster Designs' Handmade Valentine Dogs and knew they would be great present!
Or if your child prefers cats…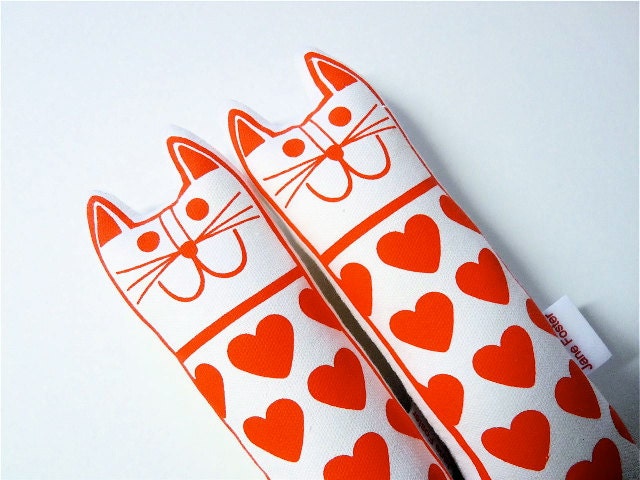 The Handmade Valentine Dogs have each been hand screen-printed using water based inks that have been heat fixed.  The designer, Jane Foster gets her inspiration from designs from the '50s and '60s, Scandinavian designs, and bits from her parents, and simple illustrations from illustrators such as Dick Bruna. My boys fell in love with these heart dogs and went straight into an imaginary world with them.  I plan on gifting one of these charming dogs to his preschool teacher this Valentine Season.  Who wouldn't appreciate one of these adorable toys?
or the alphabet…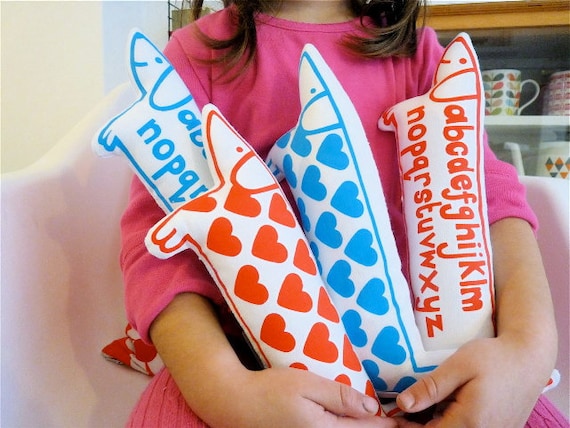 Jane Foster's Valentine Dogs are the "stuffed animals" you wouldn't mind having more of!  Have a look at her shop for more cutesy stuffed creations!
Jane Foster is offering a dog to one of our readers!!  To enter, please leave a comment with your thoughts!
 For additional entries:
1)Post this contest on your facebook wall
2)Subscribe to Does Mommy Love It? then leave a comment stating you did so.
3)Twitter about the contest and leave us a hyperlink to the tweet!
4) If you haven't, please join our FACEBOOK FAN PAGE!
This contest ends March 2nd, 2012 Midnight EST. Click here for our contest rules at DoesMommyLoveIt.com!